Whether you're updating your home as an investment or upgrading in order to sell, every penny counts. When it comes to upgrading your kitchen, choosing projects that will have the biggest impact on your investment while limiting the cost are essential. Here are some cost effective kitchen upgrades that will fit your budget.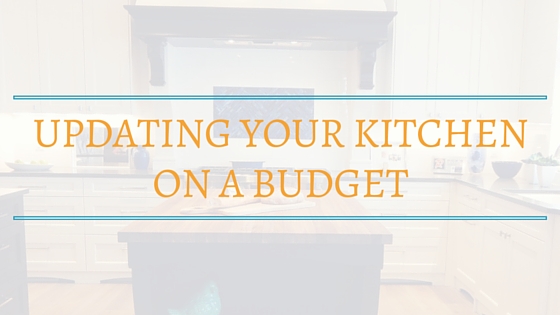 Replace light fixtures
One of the easiest ways to upgrade your kitchen is to replace old light fixtures. Instantly bring your kitchen out of the 80's and into modern design with a new pendant light, making it a great focal point. Pendant lights can usually be found at a bargain under $200.
Paint cabinets
Instead of replacing your old cabinets, give them a fresh coat of paint using modern techniques. Experiment with painting the bottom cabinets a dark color, contrasting with the top cabinets. If your cabinets are already dark, try painting the top cabinets white or a light color to break up the design and flow of your kitchen.
Replace hardware
One of the most inexpensive ways to transform your kitchen is replacing old cabinet hardware with new vintage, antiqued copper or matte nickel finished style. Be sure to choose knobs and pulls that match the existing holes in your cabinets to make replacing them easy.
Paint an accent wall
Painting can go a long way when you're fixing up your kitchen. Try painting an accent wall a few shades darker than the other walls for a nice contrast. You don't have to be an interior designer, you just have to follow basic color guides when choosing your paint.
Remove cabinet doors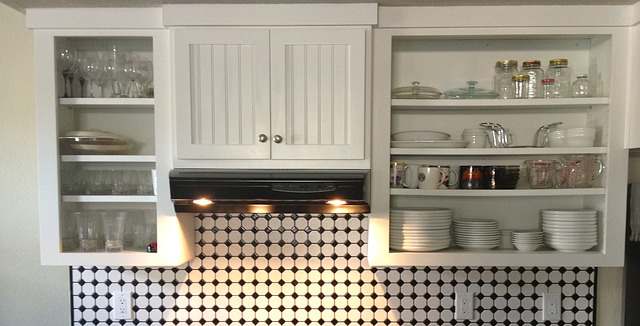 If adding glass fronts to your cabinet doors is not in your budget, try removing the door completely to give your kitchen a more open feel. After you remove the doors, be sure to fill in the screw holes and keep the doors handy for any future design projects.
Add a backsplash
The kitchen backsplash is typically 10-40 square feet, so buying a nice tile to upgrade won't break the bank. Search for recycled or salvage tile to give your kitchen an eco element and a design that is completely unique. You don't need to be a contractor to install a backsplash either. YouTube can be your best friend when it comes to simple jobs.
Refinish countertops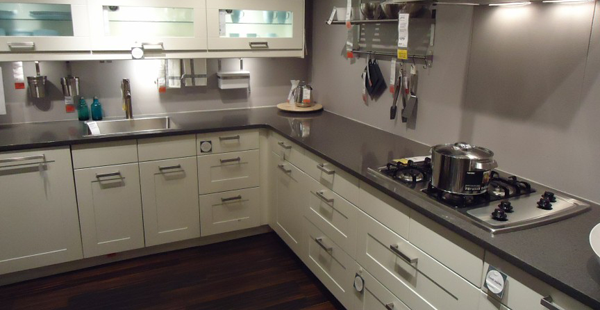 Refinishing your kitchen countertops will require a professional but the results can be stunning and give your kitchen a completely new look and feel. Refinishing kitchen countertops sounds expensive but it can be up to 60% cheaper than replacing them. Want a stone look? A professional can refinish your laminate countertops to look like stone without spending thousands of dollars. This is a kitchen upgrade that is well worth the budget.
Ready to make some professional upgrades to your kitchen like countertop refinishing? Find a Topkote Pro that will refinish for less than half the cost of replacing your countertops. If you are into DIY, check out Topkote's bathtub and countertop refinishing training to learn how to do it yourself.