Bathtub Refinishing Trainee Testimonials
Topkote's bathtub, tile, and countertop refinishing training is designed to get you ready to start your own business with a two day course of hours of hands on training and marketing tools to bring in new clients.
Our trainees come from all over the country and with a wide range of experiences including those brand new to the industry and others that have turned to our training to help fill the gaps of other training courses. Our bathtub refinishing training program is proven to work and help you be successful.
Sign up for an account and register for classes now!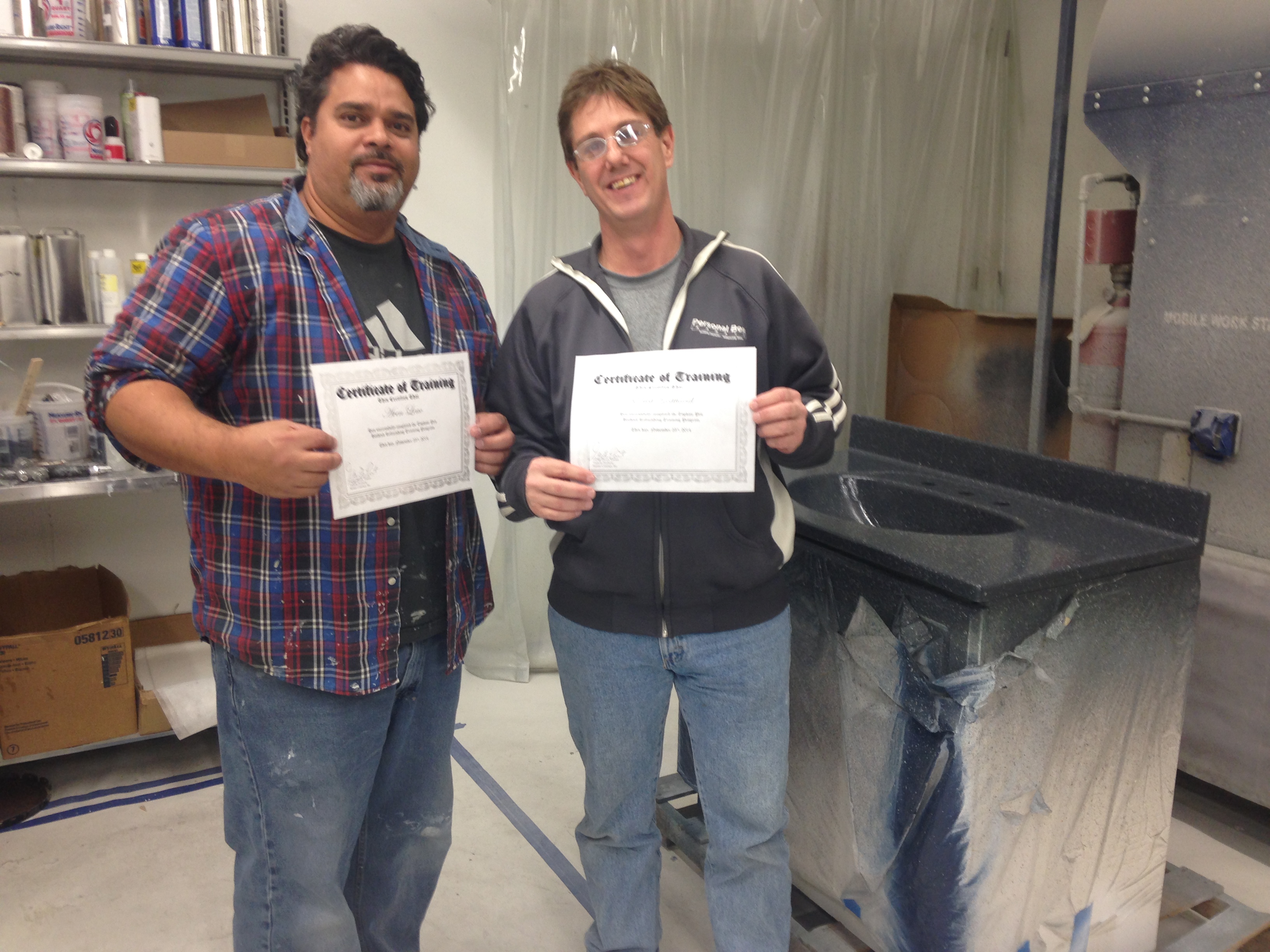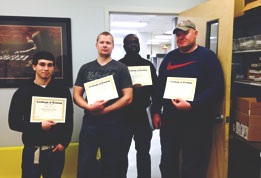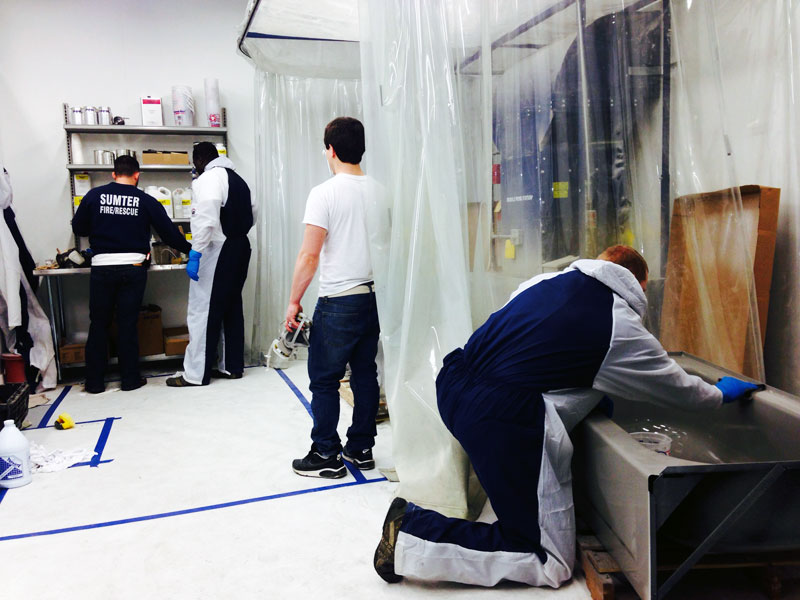 What trainee's are saying about our bathtub refinishing training
---
5 of 5 stars
Amazing Training
First of all, George is a great trainer, he shows you how and why, every step of the way! The content of the training is the best of the best and the products are incredibly easy to use and apply. Thank You!
5 of 5 stars
Awesome Training!
This is a great training class. George is a great teacher and very hands on. The class offers not only the ability to do the work but also gives the resources to start your own business. Topkote is an amazing product. The starter kit is a must have. Even after the class is over and your out in the field George is only a phone call away to offer any assistance necessary to get the job done. I highly recommend anyone interested to sign up. It is worth it!!
4 of 5 stars
Great Training
Excellent two day training session. The smaller class allowed for more hands on training. George offers a huge amount of knowledge and understanding of the refinishing business, the process, equipment and the Topkote product line. George also took time to answer any question that we had. Thank you George, as a beginner in this profession I gained the confidence and knowledge in this training class to take the next step into business.
4 of 5 stars
A must do class
this is the best training class i have attended to date. George is unselfish with his knowledge in the field, and very professional.I am new to the trade and was skeptical on my ability. the training class gave me the ability and confidence to perform professionally in the field. thank you George, hands on training with product and equipment was outstanding. the hands on training was well beyond the cost. cant say enough George..highly recommend you attend.
5 of 5 stars
Hands On Training
The small class size and really getting a chance to do the work made a big difference. We also learned how to do our jobs safely. I thought George genuinely cared about our success and well-being. Thanks!
5 of 5 stars
Excellent Hands on Training
The two day training course was excellent. As a beginner sprayer George helped me through every process step by step. If your looking for wonderful training topkote is the way to go. Thanks George.
4 of 5 stars
World Class Training
I had an exceptional experience in the training class with George Piccot. He is an outstanding trainer and coach, he guided me step by step throughout the entire training. He answered all my questions and helped me to truly appreciate the business of refurbishing. I could not have asked for a better experience than this, I still cant believe I received this form of training and experience for the price that I paid. Thank you George and everyone at TOPKOTE!!! Sincerly, Tony Plascencia
5 of 5 stars
Thanks Topkote!
Your training was exceptional! As an experienced refinisher you helped me work through several challenges I had been having. Thank you for your ongoing support!

---