Bathtub Refinishing Training Course Details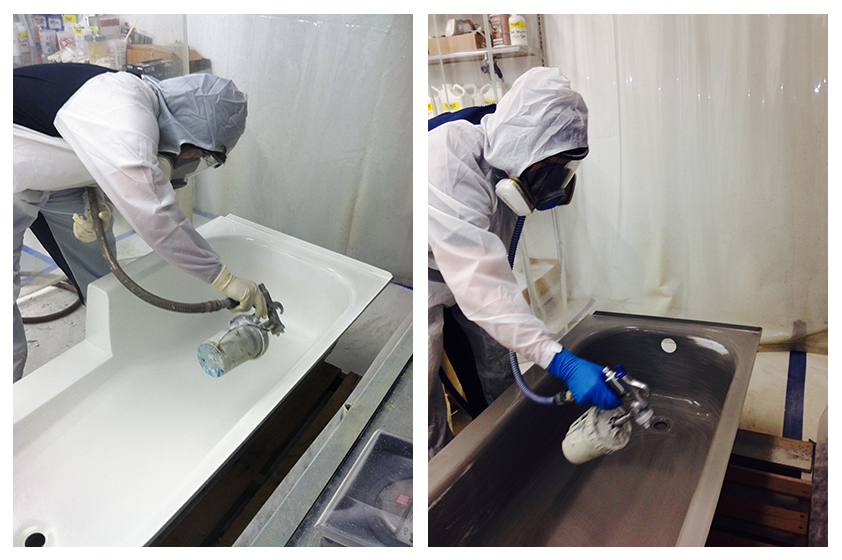 Your first step in starting your own bathtub refinishing business is getting quality training.With Topkote's bathtub, tile, and countertop refinishing training, you'll learn how to professionally refinish surfaces that will stand the test of time. Topkote refinishing training course will give you the skills and knowledge you need to start earning $50-$100 per hour with your own bathtub refinishing business.
Two day course in Sumter, SC - hotel accommodations included
Sign up for an account and register for classes now!
Refinishing training course outline
Learn to refinish multiple bathtubs - This means that you will have hours of hands on experience before you finish training
Learn how to apply multi-color paint to surfaces including countertops
Spot repairs on multiple surfaces
Learn to prepare surfaces for reglazing using our heavy duty tub and tile cleaner
Learn to mask off and protect all adjacent surfaces
Learn to apply our exclusive Crosslink Adhesive coating
Install "No Slip" bottom to what? to prevent slip and fall accidents
Tile refinishing
Fiberglass refinishing
You will learn what it takes to do a job right the first time and sustain your business

Marketing and sales outline
Learn marketing tips and strategies that are proven to work
Help with sales and building your client base by showing you best practices
Add-on services that will boost your profit
Our Refinishing Training Features
Small class sizes
Two day course in Sumter, SC
Price includes a two night hotel stay
Lunch provided by Topkote
Step-by-Step manual and video included
You will receive a Topkote Pro Certificate of Completion
Only $650 for everything!
Cancellation Policy:
Cancellation within 2 to 15 days before the date of the class you will be subject to a penalty of $150 to cover administration fees.  Any cancellations within 48 hours are will be charged $250.00 for administration and other fees.  A full refund or a credit is offered if cancellation is done more than 15 days prior to the date of class you are enrolled to participate.