Bathtub reglazing and refinishing training presents the prime opportunity to learn the essential skills required to be successful; skills such as the effective use of reglazing and refinishing coatings & equipment. Training will also ensure you a competitive edge in the market.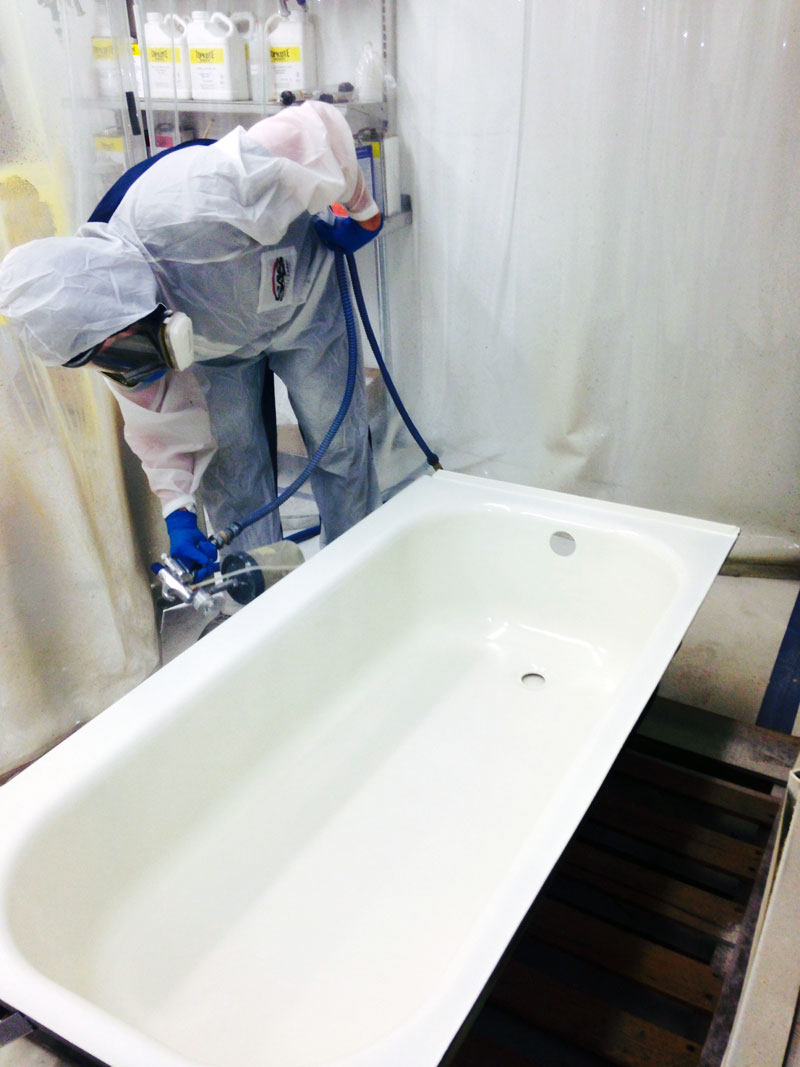 Training will address weakness
Proper reglazing and refinishing training will exploit possible weaknesses that could hinder you from providing a quality service. With the amount of hands-on experience that training provides, it will assist in eliminating these weaknesses.
Training will promote consistency, performance and quality service
With proper bathtub reglazing and refinishing training you will learn a standard method to utilize in your tasks and be more informed about procedures. This will result in uniformity and consistency. It will boost confidence which will increase performance. Overall, this will result in a better quality service.
What kind of training is important?
Proper reglazing and refinishing training is critical to the success of the new refinisher and simply passing through a "101" course will not suffice. Quality refinishers require quality training, a refinishing and reglazing training course with a high priority for hands-on training and not just "101". The best reglazing and refinishing training comes from a small class size that gives the trainee an opportunity to really get their hands dirty and learn. This simply cannot be done in a large class setting.
Additionally, training with someone that can offer real world experience is just as important. A well-seasoned trainer that has had the pride of ownership in a bathtub reglazing business can offer operations advice, marketing ideas and provide technical support because, as a new refinisher, you are going to need it.
Train with a proven system
Another thing that is just as important is to train with a reglazing system that has a track record. When you learn with a system, all of the things discussed above will become inherent. Uniformity, consistency and performance will become your trait and you will be a success.
Train with a superior reglazing product
Of course, none of this matters unless you train with a superior reglazing and refinishing product, a product that is manufacturer direct. Getting your reglazing and refinishing training directly from a manufacturer adds to the overall consistency of your process because of strict quality control measures.
The bottom line
Reglazing and refinishing training is important to your overall success. Without proper training you are likely to fall into one of the many pitfalls an untrained refinisher will face and this can be avoided. Train with a product and system that has a track record and can perform and conforms to an industry standard. Train with someone that can give you the tools & support necessary to succeed in the bathtub refinishing industry. So, don't fall into a substandard reglazing and refinishing training program, go with one that can deliver, the Topkote Bathtub Refinishing Training Classes at Sumter Coatings. What are you waiting for? Your career is waiting